Drama Club
Our Drama Club performs one play per year at school, and can range from comedy to drama. This year's production was "A Charlie Brown Christmas", with a slightly expanded ending to celebrate the Holiness of the Christmas season in Charlie Brown's search for the true meaning of Christmas.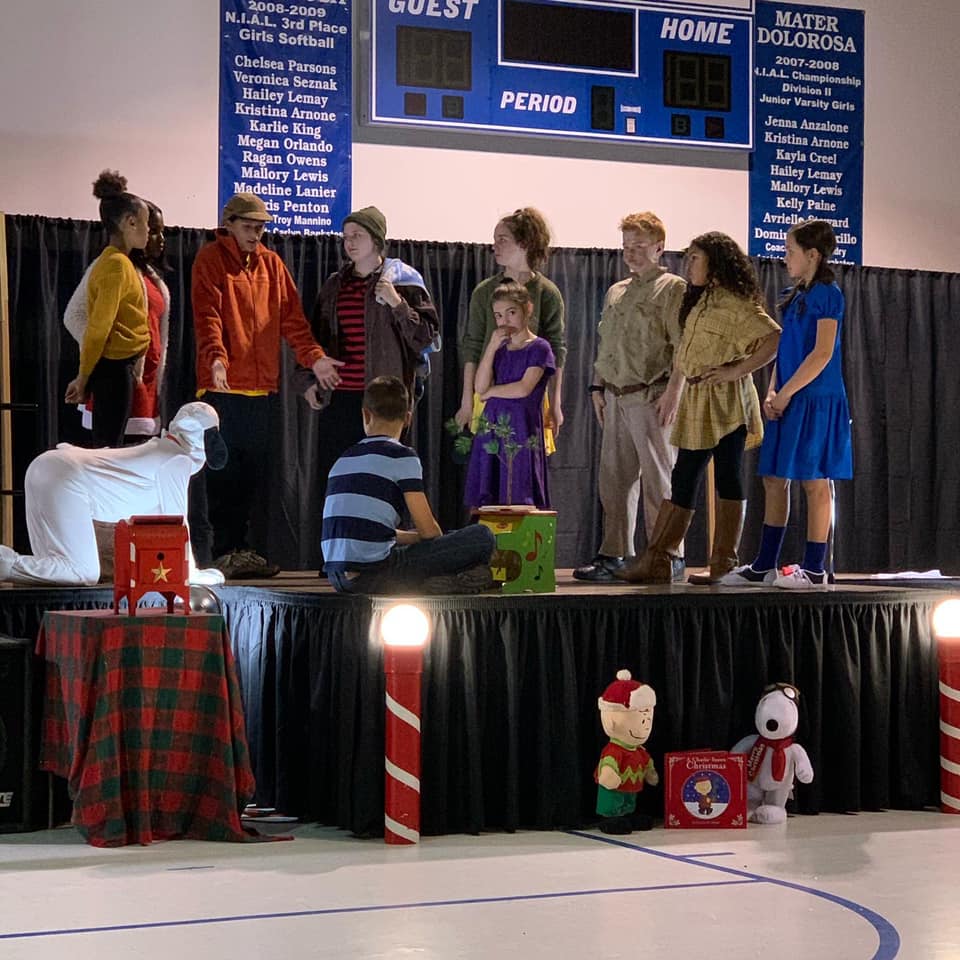 The Drama Club is moderated by Ms. Marilyn Calcagno.
Students in Grades 4th-8th may audition for main roles and understudies. Students also provide assistance with props and stage construction.