Varsity Basketball 2020 Squad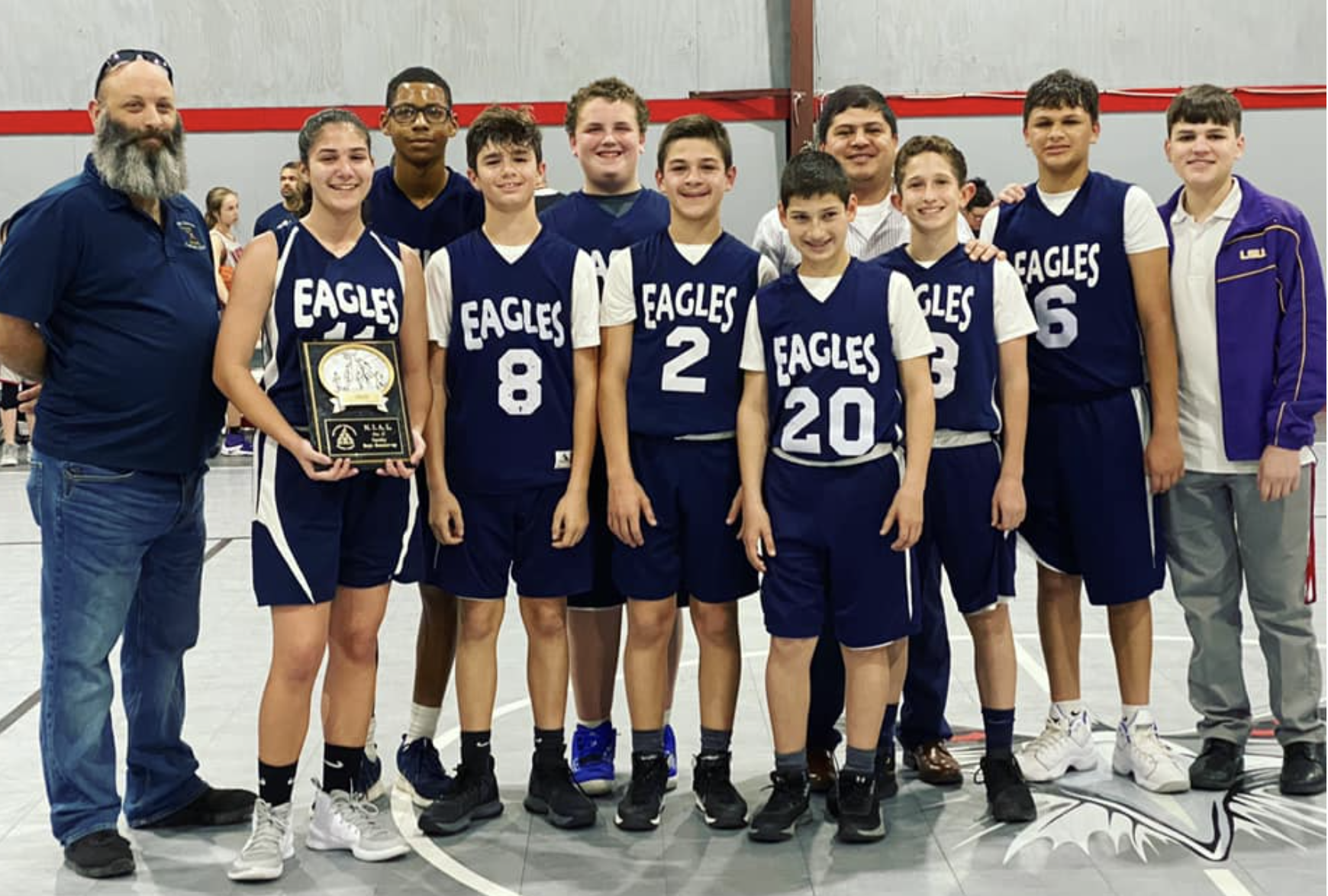 The Eagles placed second in the Northshore Independent Athletic League (NIAL) with the only Co-Ed team in the district. They used speed and a tenacious defense to build an impressive 4-2 record during regular season play.
Boys in Grades 6th-8th are eligible to play on the Boys' Varsity Basketball team. Girls in 7th and 8th Grades are also welcome to try out, and we can accommodate a Co-Ed team.