Honor
"All blessings come to us through our Lord. He will teach us, for in beholding his life we find that he is the best example." — St. Theresa of Avila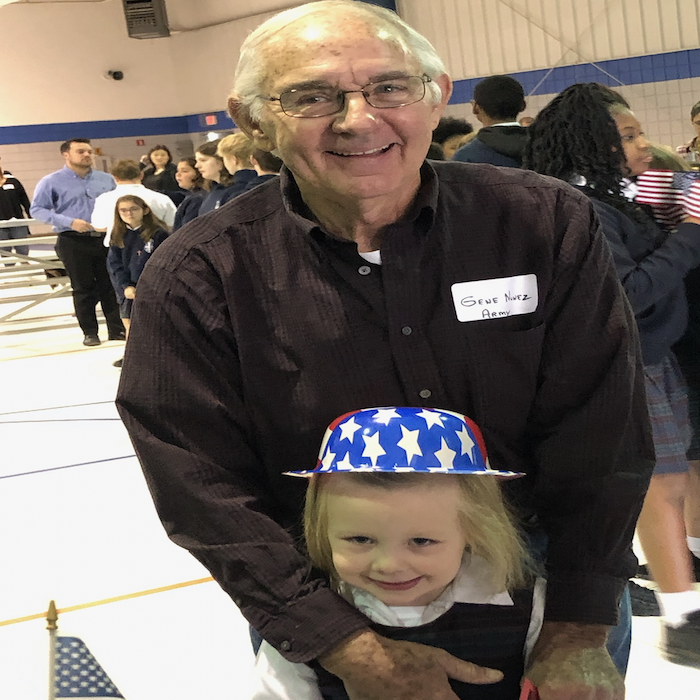 Mater Dolorosa Catholic School honors our families and our veterans with events throughout the year, and show reverence to our Catholic faith on all obligated days.
Grandparent's Day is one of the first events of a new school year. Grandparents can join their children in Mass, and in saying the rosary. Upon completion of service, everyone returns to the gym for breakfast, and the students get a chance to perform a small classroom project with their grandparents.
Veterans Day is an open event for veterans of all branches of service in our community to come and be recognized for their outstanding efforts in the line of duty. Our Veterans Day program includes poems read by students, music, and lots of American flags and patriotism on display. A slide show plays on a large screen which shows photos of all veterans who are relatives of students, faculty, and staff at Mater Dolorosa Catholic School.