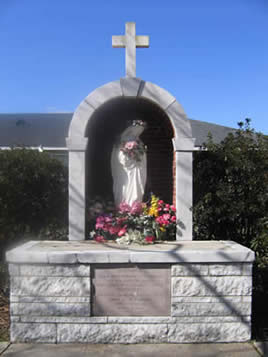 Welcome! Thank you for your interest in Mater Dolorosa Catholic School.
Mater Dolorosa is a community-minded school serving students in PK2 through Grade 8. As a ministry of Mater Dolorosa Catholic Church, MDCS is dedicated to exposing young minds to the powerful combination of spirituality and academics. Our PK2 through Grade 8 program is built on a foundation of commitment, creativity, and Catholic values. By engaging students in a curriculum that focuses on essential skills, problem-solving abilities, and spirituality, we reach the minds, bodies, and spirits of all of our students.
Prospective families are encouraged to call the office at (985) 878-4295 to find out more about the registration process and request a tour. You can also CLICK HERE to fill out an inquiry form and we will contact you.
Statement of Non-Discriminatory Policy
Mater Dolorosa Catholic School admits all students of any race, creed, color, nationality, ethnic origin, gender, and/or all the rights and privileges of activities available to students enrolled at this school. It does NOT discriminate on any religious basis in administration, faculty, or staffing of the school's educational policies, assistance programs, athletic involvement, or any other school-affiliated activities.
Take a tour of our campus by clicking on the 3D tours below.